It's more important than ever before to prepare young people for the rapidly expanding opportunities in travel and tourism-related jobs. Travel and tourism is a sector where young employees can thrive and hotels around the world are hiring at unprecedented rates as staffing shortages continue to be a global challenge.
Industry leaders agree that the employees they want to hire, retain, and ultimately promote all possess strong "life skills" like problem solving, conflict management, team work, self confidence, and empathy. Historically, these skills have always been in demand, but in a post-pandemic world their value is still greater. In the hospitality sector, they are priceless.   
Passport to Success Concierge, is a brand new, free, online version of PTS—IYF's award-winning life skills training course—designed specifically for the hospitality sector. Created by IYF's eLearning team with support from the Hilton Effect Foundation (HEF), PTS Concierge is the latest innovation to come from the 10+ year partnership between Hilton and IYF to advance work readiness solutions for youth. HEF is dedicated to creating a better world to travel, and the Foundation partners with IYF to create opportunities for young people around the globe to learn about hospitality and gain the skills needed to be successful in the sector.
The travel and tourism industry is one of the largest employers of young people globally, and one of the leading job creators worldwide! According to the World Travel and Tourism Council (WTTC), the industry created 1 in 4 of all global net jobs from 2014–2019, and is predicted to create 80 million new jobs by 2029. Because the industry values young talent, creates a pathway to great jobs, and will always be heavily reliant on people skills, PTS Concierge just makes sense!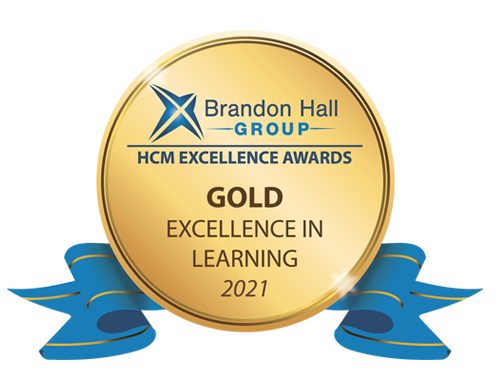 In August, 2021, IYF's Passport to Success Concierge won the prestigious Brandon Hall Group GOLD Medal for Excellence in Learning.
Heard enough? Try PTS Concierge for free now by selecting your language below!
Got questions? Get in touch!
If your organization or school would like to incorporate PTS Concierge into your programming, let us know! IYF can help track data such as registration numbers and completion rates for your organization's participants. Please reach out to Katie Raymond with any questions or to discuss partnership.
Key Features & Benefits
8 modules with 27 learning objectives
Overview of hospitality and tourism jobs and common career paths
Personality assessment to explore best career path 
Videos and content to introduce skills and support learning
Email messages and prompts to guide learners
Quizzes to confirm comprehension and knowledge gains
Multilingual help desk
Self-reflection workbook to capture personal thoughts and goals
Badges and certification
---
Passport to Success prepares young people to be the kind of employees every company wants to hire and retain: responsible, motivated, and engaged team players.

President and CEO Hilton
---
I really applied the skills that we learned. The Director of Operations approached me and said that he loves the way I do things, how I'm punctual and my behavior and character. He thought I'd be a great asset to the company. That really boosted my motivation.
---
PTS boosted my confidence. It has opened my eyes to so much and given me skills I didn't have… My bosses and colleagues can see that I can make a difference. They're giving me opportunities to grow.
---