What Are Life Skills?
You might know them as soft skills, social-emotional skills, essential skills, or noncognitive skills. We call them life skills to encompass the ways self-confidence, responsibility, teamwork, and communication—to name just a few—are transferable across a day, career, and lifetime. These skills are as necessary to navigating the relationships and day-to-day decisions that determine success in a family as they are at school, on the job, and within a community.
Over almost 20 years, IYF has grown Passport to Success (PTS) into a world class, award-winning life skills training program. Used in over 50 countries—and in 20 languages—PTS has been proven to reduce school drop-out rates, enhance education outcomes, increase employee retention and promotion, and improve workplace climate.
Learn More
40%

of Hilton Team Members that took PTS have been promoted six months after completing training.

32%

reduction in dropout rates among PTS graduates in Chihuahua, Mexico.

31%

improvement in work climate at Cummins in Peru, thanks to increased mutual respect and teamwork.

6

national technical educational & training systems have selected PTS as their life skills training program.
WHY LIFE SKILLS
Why Life Skills
Our experience around the world has taught us how critical confidence, responsibility, and problem-solving are for young people's success. Based on employer demand, life skills like these are key to getting work and growing on the job. They have broad and long-lasting value.
Passport to Success® prepares young people to be the kind of employees every company wants to hire and retain: responsible, motivated, and engaged team players.
Award Homepage

We are proud to announce that PTS Traveler and PTS Concierge both won prestigious Brandon Hall Group GOLD Medals for Excellence in Technology and Excellence in Learning. Brandon Hall entries undergo a rigorous judging process and are evaluated by an international panel of independent industry experts. The judging was based on the following criteria: fit the need, design of the program, functionality, innovation and overall measurable benefits.
Passport to Success® Traveler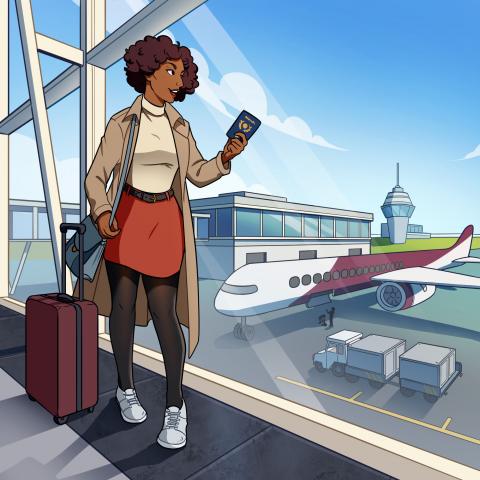 Build your self-confidence, time management, and problem-solving abilities with this new, totally free course. Passport to Success® Traveler offers fun, game-based work readiness skills training that takes you around the world, virtually, using your smartphone or tablet. Discover the course that draws from more than a decade of experience and has been vetted by young people around the world.
Clients, Partners, and Supporters
Contact Us
Curious to learn more? We're ready to start the conversation
about tailoring PTS to meet your needs.
Get Started